Humans are always capable of surprising us. In these cases, they rose above the prejudice and the hate and decided that some things are just wrong.
1. These soldiers were supposed to kill each other. Instead they celebrated together.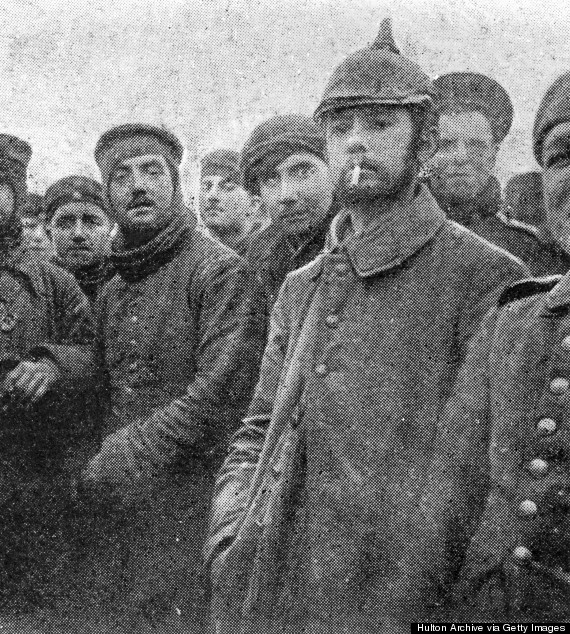 On a World War I battlefield in Belgium in late December of 1914,
British and German soldiers decided to put down their weapons
and celebrate Christmas together. In what came to be known as the "Christmas Truce," the men exchanged food, gifts and stories, sang carols, and even played a soccer game right there in between the trenches. More importantly to some,
it allowed both sides an opportunity to bury the many dead
strewn across the battlefield. Knowing full well that these soldiers would find it difficult to fire on the very "enemy" they had just befriended, the generals simply replaced the troops.